Hey there, friends! It's time for a return to our regularly scheduled newsletter format. The last month has been quiet for me as I've been recovering from the sprint of shameless self-promotion that was the end of my first ever crowdfunding campaign. No one likes that bit, I think, so it's nice to be able to ignore the socials for a minute and just… be. But not for long. Life is change, so what is going on under this calm exterior? Read on!
Drama Llamas! Is tested, edited, and funded. I'm just waiting on Álvaro to come up with our stretch goal art before I can move on with the layout. I had a lot of fun coming up with ideas for those extra pieces and I can't wait to see what he does with them. For those who backed: I'm aiming for you to have digital copies by end of May. Watch this space, llama fans!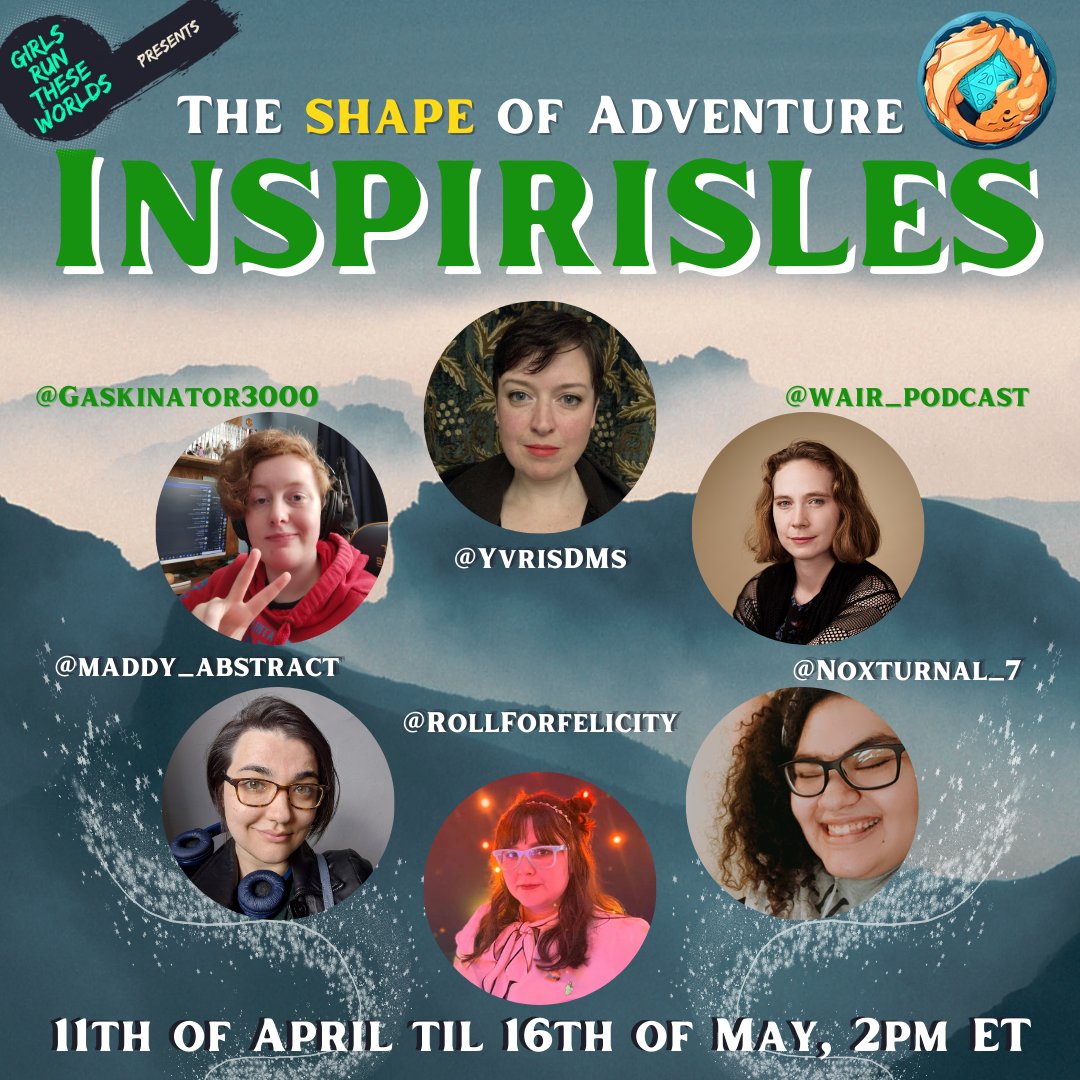 Insprisles! No, I did not write that game, but I'm going to be streaming a 6-part series of it every Tuesday at 7pm UK time for the next little while. For the uninitiated, Ispirisles is an indie TTRPG set in a world of Arthurian myth and legend. It's family friendly and sets a high bar for accessibility in games, with a particular focus on deaf accessibility. Player characters, or "pendragons", use sign language to manipulate elements and cast spells, and the game is designed to teach you signs or "shaping" from scratch. Our premier episode aired earlier this week, so you can still catch it on VOD. This is such a great cast and I'm excited to explore this rich world and learn along the way. Join us!
Centuplicate! There are now 100 of you subscribed to this publication, and I've been writing for just over a year. Awesome! I'm glad to have you all. Now feels like as good a time as ever to solicit feedback. Let me know in the substack comments what you're enjoying, what you'd like to see more of, and what kind of cake you wish I'd bought you to celebrate this milestone. Cheers!
Thanks for reading! If you want to hear from me monthly you can subscribe to my substack. If you already subscribe and you're enjoying these posts, please tell your friends!